F-150 Project 1.2 – Tires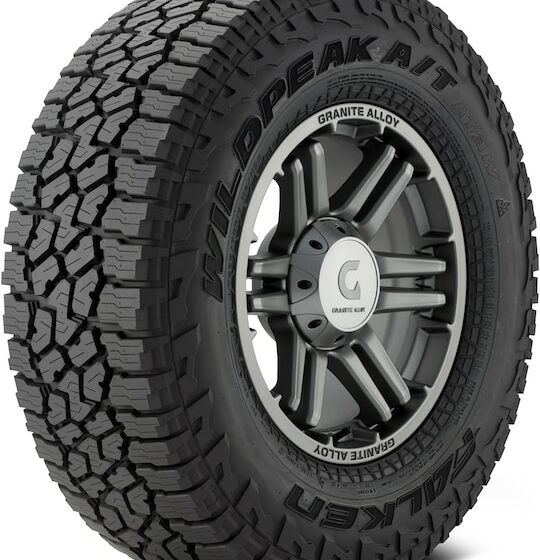 Now that the wheels were decided, I could finally pick tires that I thought would match well. Much like with wheels, tires are a complex thing to understand, and unfortunately, in some ways you don't know until you try! For me, that journey started with size.
How big?
The stock tires on my truck were 275/55r20, and were about 31.2″ in diameter. My goal was to increase tire diameter without going so far as to need lots of modifications for fitment. In the end, I went with a goal of ~33″ in diameter, while maintaining the same width as stock (275mm). I picked this based on research across the internet, which honestly was a bit inconsistent. Essentially, wheel offset, tire width, and tire diameter all work in conjunction and if not properly accounted for can causing rubbing when turning or compressing the suspension. There are solutions such as lifting the truck more and even trimming material from impact bars and plastic trim to compensate.
Even with my small increase in tire diameter, many sources of information recommended "leveling" the truck. This basically means lifting the front of the vehicle so that it is roughly level with the rear, as many trucks come stock with a "rake – the front being noticeably lower than the back. This creates more space for larger tires up front. The back already has enough space for the size of tire I want.
The other things to consider:
Tire Types
Mud – Great for primary off-road activities, not great for a lot of road use due to noise and vibration
All Terrain – The "do it all" of truck tires, blending All Season road comfort with some added off-road ability
All Season – Great for on road in all weather conditions
Hybrid – A blend between All Terrain and Mud
I went with All Terrain – Hoping it would still be nice on the road, but give me extra traction in bad weather and when I take a path less traveled.
Load Rating
There are several ratings for load capacity based on intended use. Being this is an F150, and I tend to carry fairly light loads and spend most time on paved surfaces, I only needed a standard load rating. Here is one of many resources available on the topic: https://www.worktruckonline.com/329088/how-to-understand-truck-tires-load-ratings-sizes-more
Speed Rating
Simply put, how much of a lead foot are you. :). This is a truck, buuuuuuut I still like to get where I am going. T rating (118MPH) seemed like a safe bet. Here is one of many resources available on the topic: https://www.tiresplus.com/tires/tire-buying-guide/tire-speed-rating/
There are other factors to consider, such as what the tires look like!
My short list:
….and the one I chose:
Specifically the 275/60r20 is my tire of choice, and they are 33.1″ in diameter. So far, I am happy with my choice. Ride comfort is still good, and while road noise has increased, it's actually a little less than I anticipated for an All Terrain. Only time will tell how it holds up, but for the first 2,000 miles, they've been great.
---